What is a Horse Solarium?
A horse solarium is a system of multiple large red lamps emitting infrared (IR) rays. IR is a form of heat radiation, not to be confused with ultraviolet (UV) radiation, which provides a source of artificial sunlight for stable-kept horses.
IR rays are capable of penetrating deep into the body, elevating the body's surface temperature, and activating major bodily functions. The capillaries expand to stimulate blood flow, regeneration, circulation, and oxygenation. This promotes the rebuilding of injured tissue, the elimination of toxins (lactic acid), stimulates metabolism for improved digestion, and promotes the killing of many pathogens and parasites that cause illness.
IR rays relax muscles and relieve tension, producing a calming effect that helps the body to heal and reduce soreness.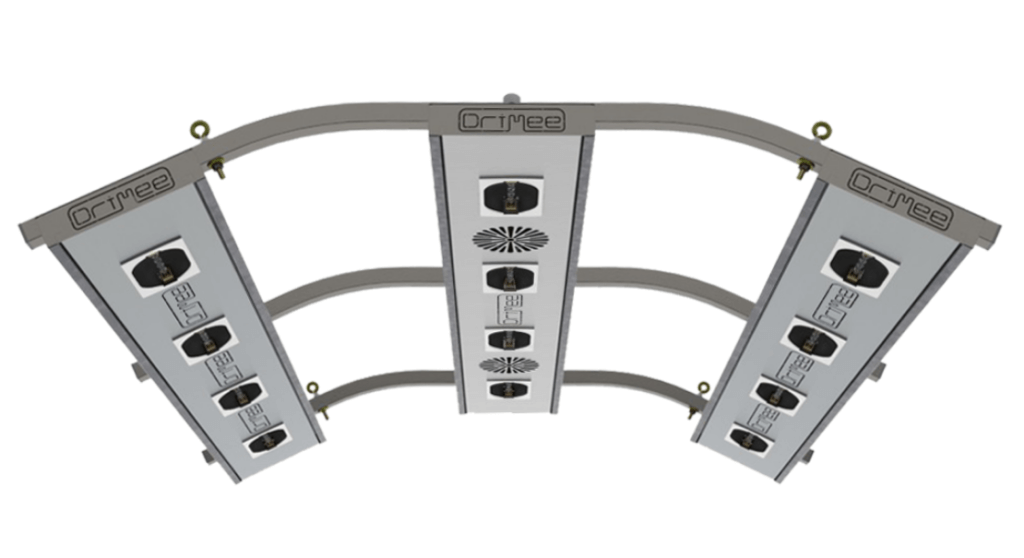 IR rays also strengthen the immune system by stimulating the production of white blood cells. Equine Solariums can help improve your horse's performance and condition. The heat energy penetrates the skin into the underlying muscle and helps stimulate blood circulation. This improves muscle elasticity; therefore, helps recovery from and reduction of injuries. A pre-exercise warm-up under the solarium will loosen and relax muscles, improving training performance and reducing injury. Solariums help your horse recover sooner after exercise, because the stimulated circulation allows the muscles to absorb blood sugars quicker and speeds up the elimination of waste products from their system. A solarium is ideal for warming, drying, and loosening muscles after exercise and wash-downs. IR therapy is gaining popularity as a safe method of natural health care and physiotherapy for both humans and horses.
Improves blood circulation, cellular metabolism, and general health and wellbeing
Accelerates the natural moulting process, therefore producing a smoother, glossier coat
Promotes the natural healing process and helps to reduce the risk of further injury
Helps break down the buildup of lactic acid after exercise and reduces overall muscle stiffness
Over time, the solarium will help maintain the natural oils found in your horse's skin
Reduces the overall warmup time for schedule exercising periods

Drimee Product Range
Super light construction makes it easy to lift into place or relocate
Corrosion-resistant construction means the solariums are ideal for use in wash stalls
Equine Solariums are inset with low pressure, low energy, and low cost infrared bulbs
Cables are fed through the stainless steel frame for safety
Hanging kits supplied with 10m of chain, snap clips, and eyelets
User adjustable power settings via the dimmer unit which is included on all models as standard
Variable infrared output, removing the need to raise or lower the solarium
The control unit allows users to set the timer up to 60 minutes
Premium ventilated panels allow for quicker unit cooldown times