Regular daily exercise is essential for the health and well being of horses. A controlled exercise routine is also paramount when rehabilitating injured animals and a horse exerciser is a great option to achieve this control. If you have an available paddock, you can turn them out, but there is little assurance that they will get the exercise they need. Riding or driving to exercise and condition is time consuming and costly. Trainers need a way to simultaneously exercise several horses at a time at a controlled pace for optimum performance and efficiency.
4 to 10 horse units available
50 to 100 feet in diameter
Weatherproof & climate controlled control panel with variable speed and dual direction
Semi-automatic cycling feature with dual timers for automatic directional control
Whisper-quiet wash-down motor
Galvanized steel structure
Heavy duty bearing
Variety of options available, such as touch screen programmed computer interface (PLC), heavy duty electric fencing, wind screens, and watering systems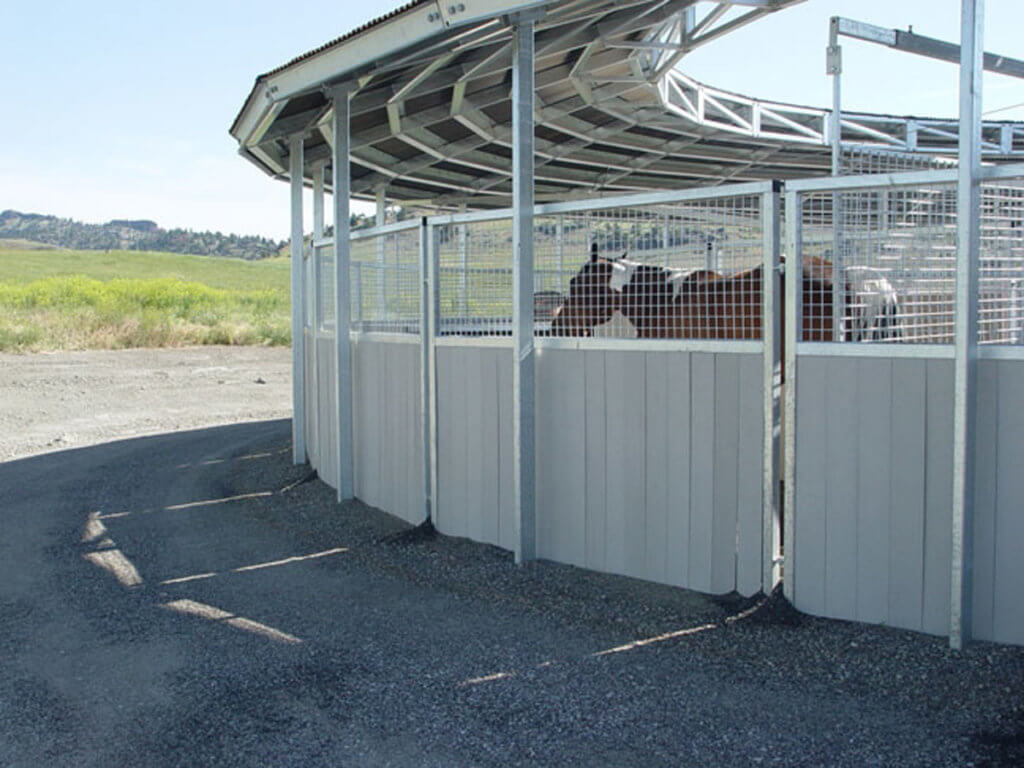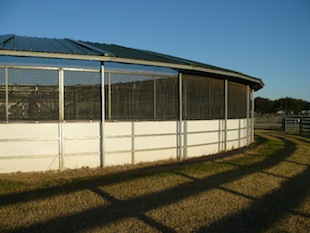 A variety of inside and outside fence panel systems are available to meet your safety, aesthetic, and budget requirements. Beautiful solid wood panels, tubular steel, mesh steel, or puck board in a choice of colours all designed to deliver superior strength and safety. Depending on your situation you may also choose the option of electrifying the outer perimeter of your fence.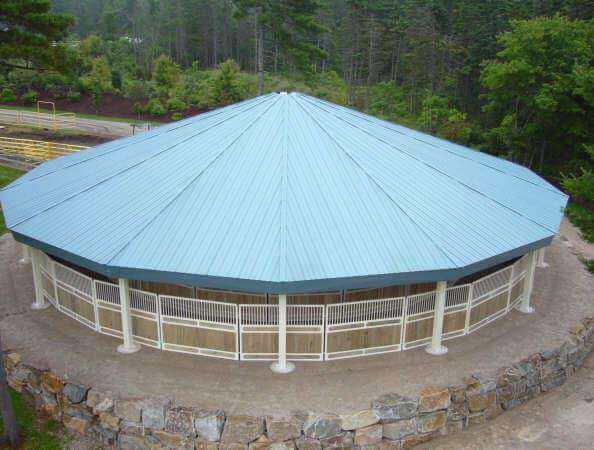 Odyssey is the leader in pre-engineered Half & Full Roof Structures. All structures are rated for 40 lbs snow load for installation in most areas of Canada or the US. Our Half Roof is an innovative single truss design providing maximum clearance on the inside of the building for overall safety. Our Full Octagon Roof is a full steel building.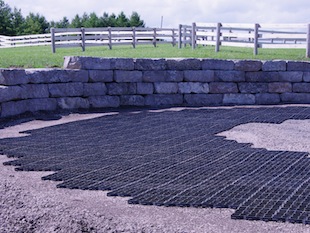 As soon as a horse moves on the ground, different forces impact the hoof. The harder the ground, the more the horse's body has to absorb the concussion itself. If the ground is too soft, there is a loss of traction posing a higher probability of damage to the soft tissues. Odyssey provides footing material options designed to absorb shock and to give your horse's feet a reliable solid platform from which to push off while providing traction they can depend on.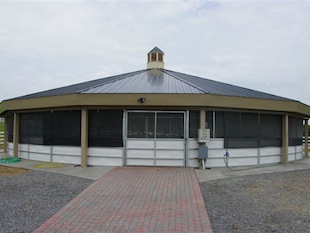 The installation of a watering system is available as an add-on to help keep the dust down while the horse(s) are exercising, and to help prolong the life of the footing by reducing loss.
A wind screen can be installed on exercisers with either a full or half roof; the addition of a wind screen helps protect the horse(s) from the elements.