Training horses to peak performance levels or carefully rehabilitating injured animals is a repetitive, time consuming and labor intensive process.
Stabling horses is convenient, especially when you have space limitations, but regular exercise is essential for their physical well-being. A controlled exercise routine is also paramount when rehabilitating injured animals. If you have an available paddock, you can turn them out, but there is little assurance that they will get the exercise they need. Also, lunging horses or having riders exercise your horses is time consuming and costly, especially if you have a large number of animals. What trainers needed was a way to simultaneously exercise several horses at a time at a controlled pace.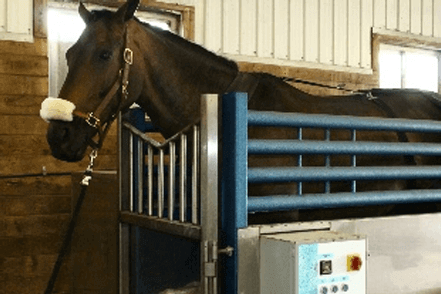 ​The Odyssey Thunder Spa is the strongest, heaviest spa on the market – guaranteed. With swing doors for safety, and patented mechanically bonded liner for years of durability, the Thunder Spa is engineered to withstand the harshest of working environments. Press button controls remove the need for manual valves.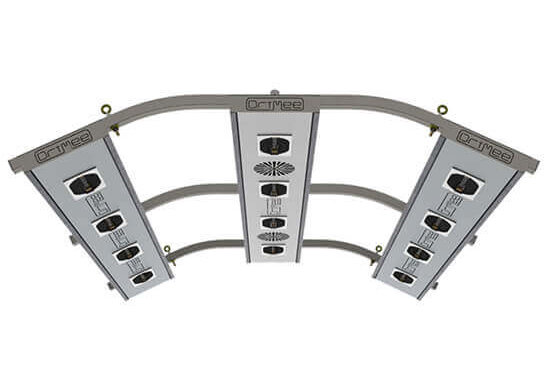 A horse solarium is a system of multiple large red lamps emitting Infra-Red (IR) rays. IR is a form of heat radiation, not to be confused with Ultra Violet (UV) radiation, which provides a source of artificial sunlight for stable kept Horses. IR rays are capable of penetrating deep into the body, elevating the body's surface temperature.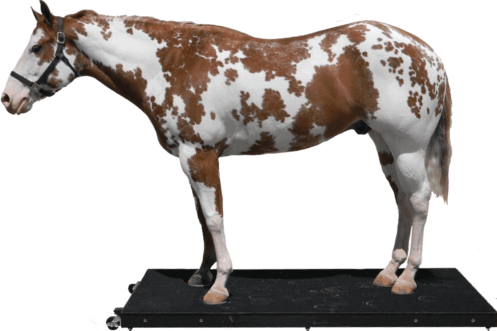 Achieve full body vibration with EQUIVIBE, a platform that creates an inventive treatment that has produced outstanding results in animal therapy, well being, health, fitness, and injury prevention.  A variety of research has confirmed the benefits of vibration therapy for horses working at all levels whether in rehabilitation, competition, or conditioning programs.
Do you have a questions ?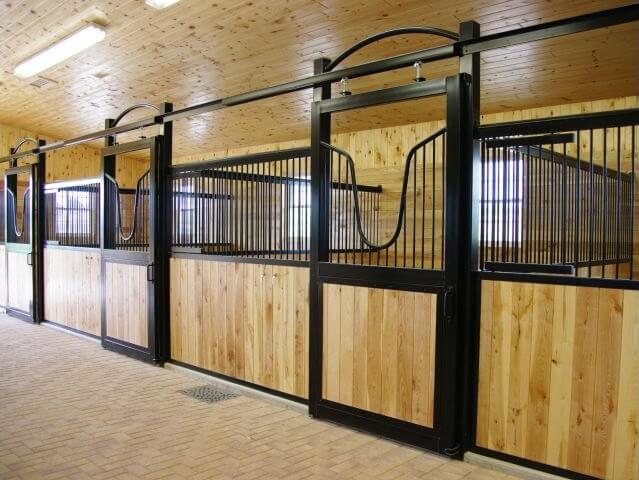 For over 25 years we have been designing and producing the highest quality Canadian-made horse stalls at our facility in Rockwood, Ontario. Whether you own a 2-stall private barn or a 60-stall boarding facility you can be assured we have a stall system to meet your needs. Our stalls are constructed with a high level of attention to detail and excellence in craftsmanship along with the safety of horse and owner in mind. System Horse Stalls offer a wide variety of standard to custom designs engineered with round track and hidden welds to offer a high quality finish and smooth operation. Choose from hot-dipped galvanized or powder-coated finishes to ensure a stall system that not only looks good, but will withstand the harshest environments.
"I have dealt with Odyssey Performance several times for my projects in the past and have been very happy with the service and quality of their products.My standing stalls are of superior quality, were easy install, and they look great. System Equine worked closely with us in the design stage and working out the little things that brought it all together. We are very happy overall with the entire design and purchase process."